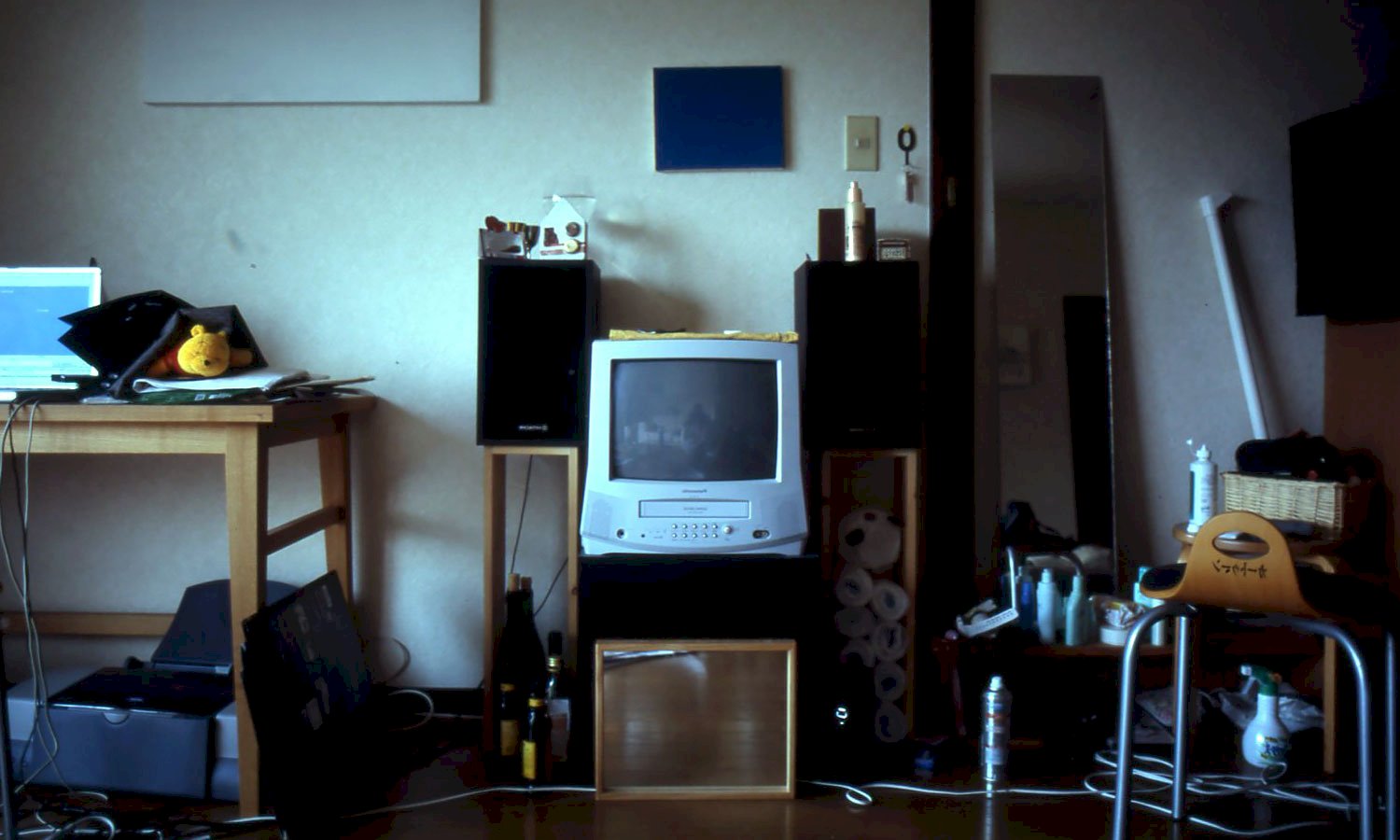 何も付いてないテレビの画面に映り込んだ室内の様子をビデオで撮影し、
その映像を展示会場に設置したブラウン管テレビで再生するというインスタレーションです。
現代の日本人の生活には必ずテレビのような受像機器があります。
テレビからは世界中の様々な情報が映し出されていますが、
テレビの電源が切れた時、暗転したモニターに室内の様子が写り込むのを見て、ふと「我に返る」ことがあります。
外の世界、あるいはフィクションの世界を覗き見するためのモニターの中に自分自身の姿を発見するとき、
ブラウン管のなかに映っているのは何者なのか、そんな問いかけを求めた作品です。
In this work, I took the reflection image of a room projected in the TV screen turned off by using video camera, and play the movie on CRT-type televisions. Japanese people in the modern age inevitably use image receivers including the TV in their daily lives. Various information from all over the world projected in the TV, but when the TV turns off, you will sometimes find yourself by seeing the reflection image of your room projected in the darkened screen.
You will find your own real life in the TV screen, a means of taking a look of the outer world or the fictional world, and what will you feel and what can you do in distorted CRT television? I made this work while seeking the importance of "self-questioning".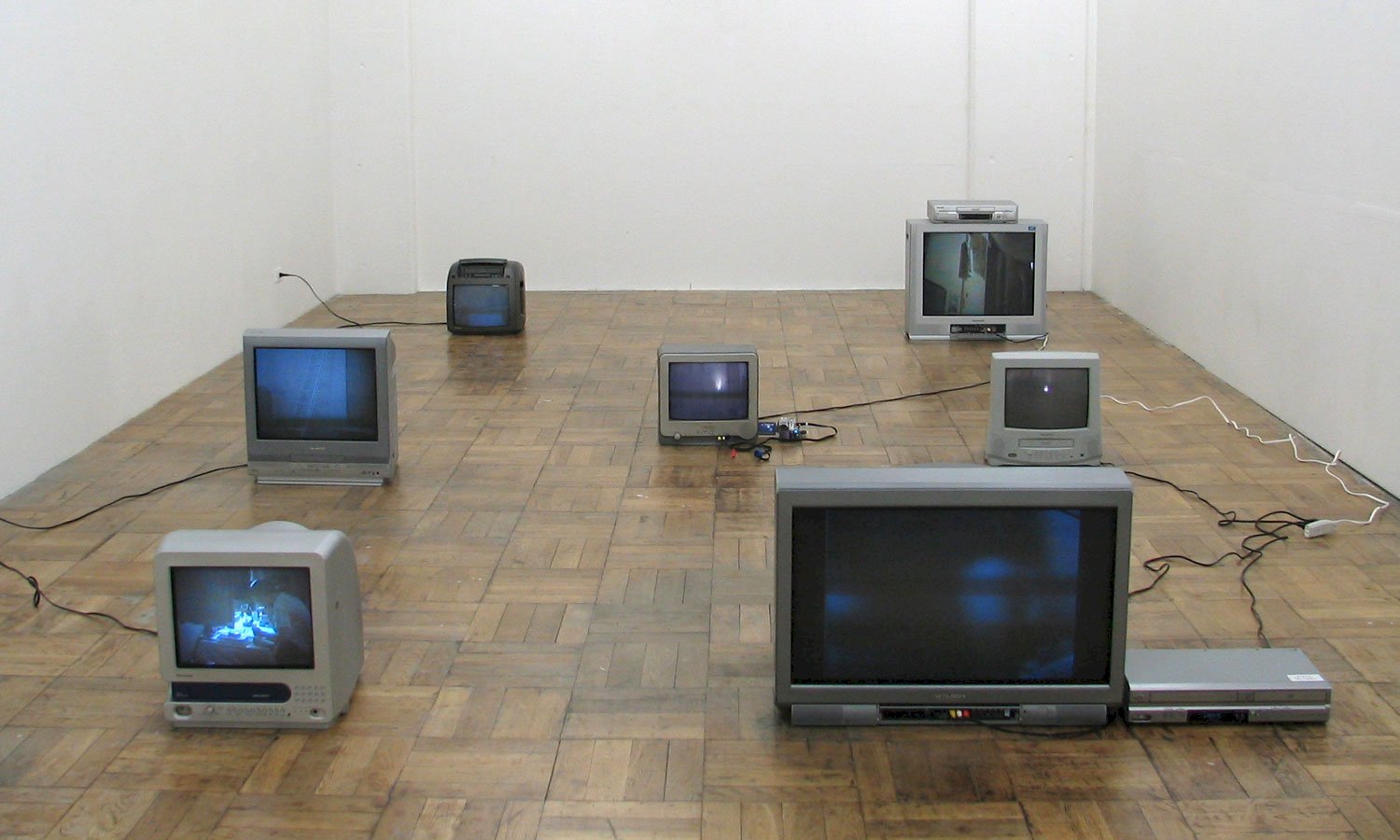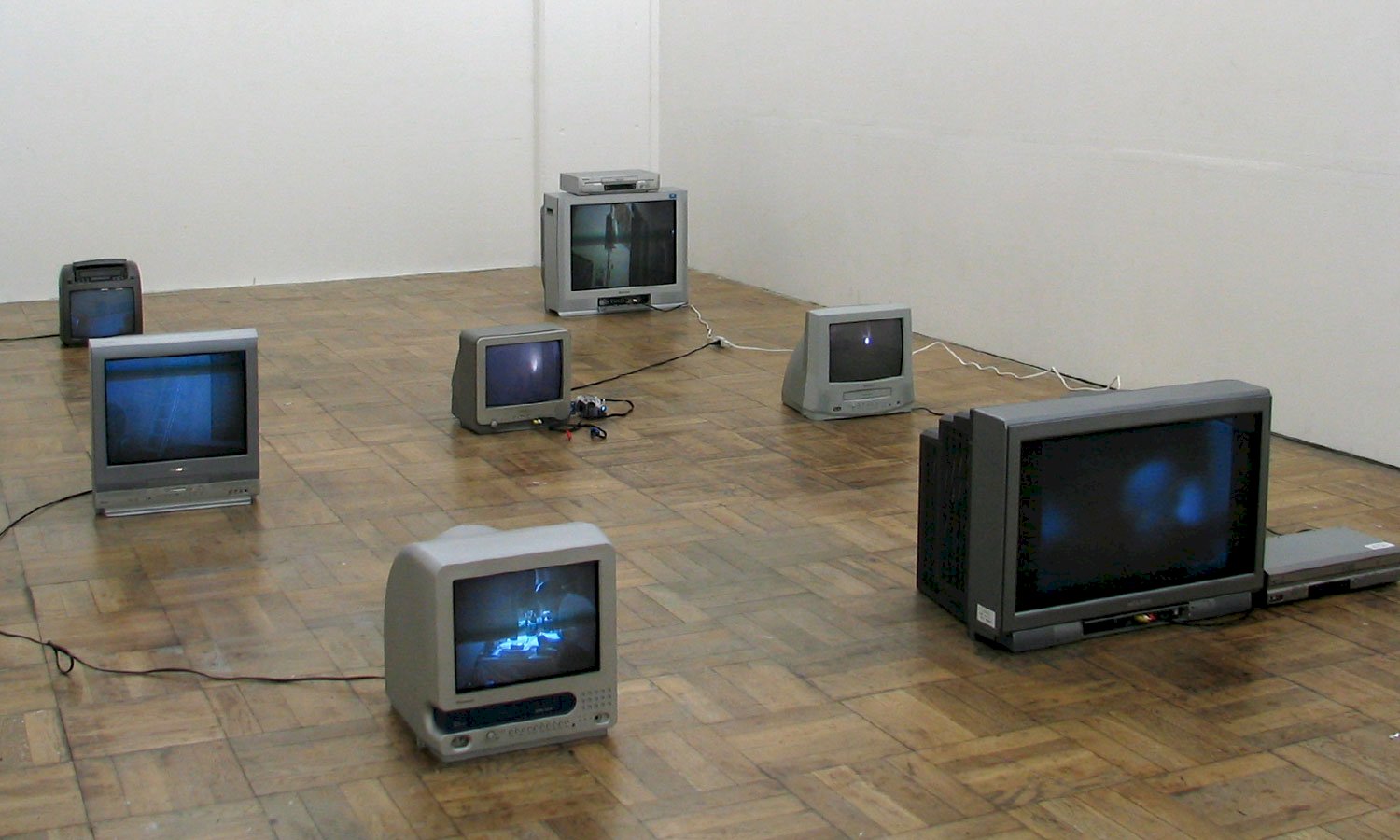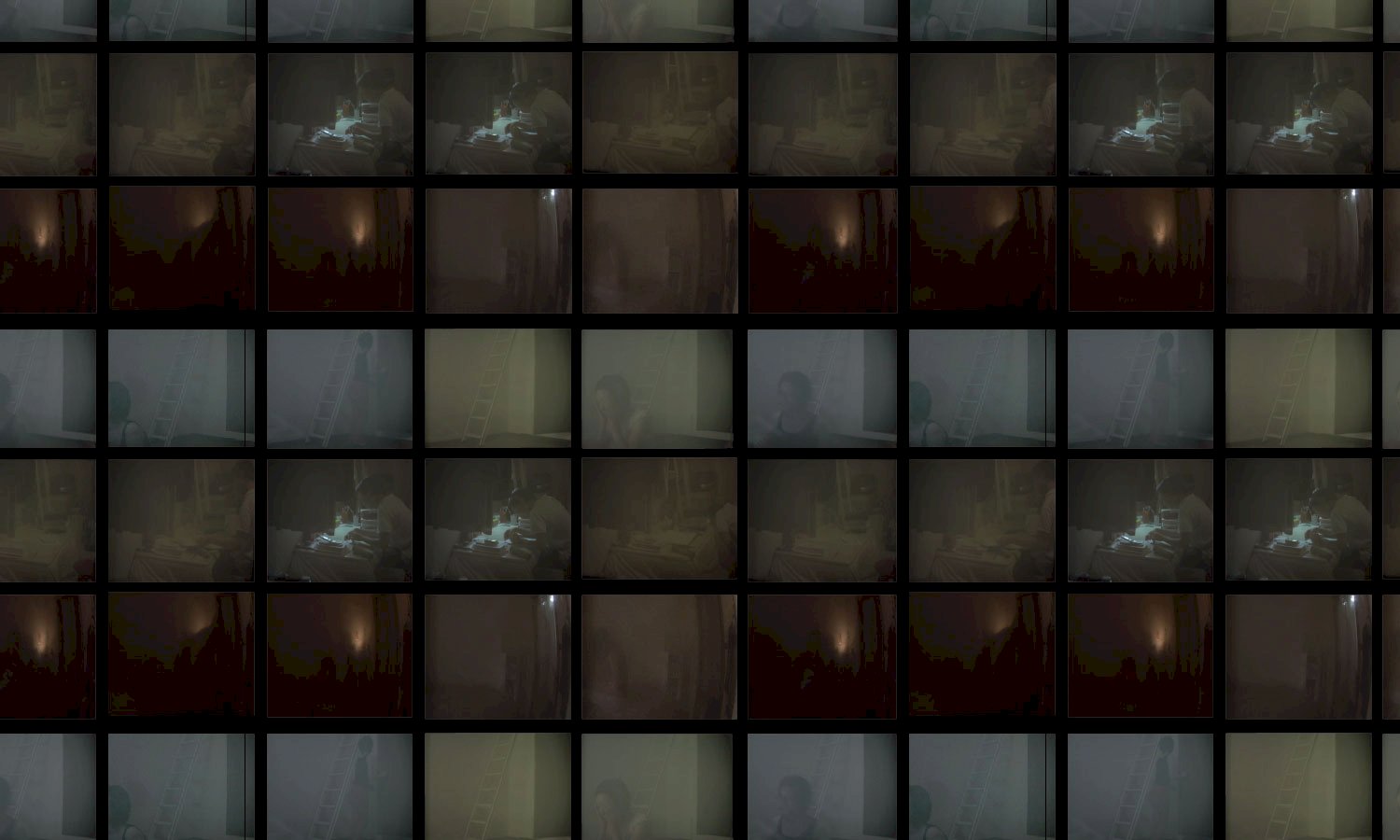 CRT-type Television 6 units
Video deck 6 units
movies