Humans usually use various things unconsciously in their daily lives. It is thought that human beings can use things without being particularly conscious because they have accumulated perceptual memory (experience) for things.

In addition, humans often unconsciously perform physical actions. Humans do not control all actions with their own consciousness, from waking up in the morning to leaving home to sleep, or even sleeping.

We live by skillfully using the human function of remembering to symbolize the things and actions that appear in our daily lives. Perhaps it is an extreme burden to think and act on everything, so that you can avoid that burden.

Objects and actions are released from symbolization when they are cut out and presented as photographs, paintings, or spatial expressions. "What do humans think there?" This is my interest and motivation for production.
YURI INOUE
Born in Kyoto
2007 Graduated from Kyoto Seika University . B.A .Fine Art Oil-painting major
2011 Graduated from Kyoto Seika University Graduate School. M.A.Fine Art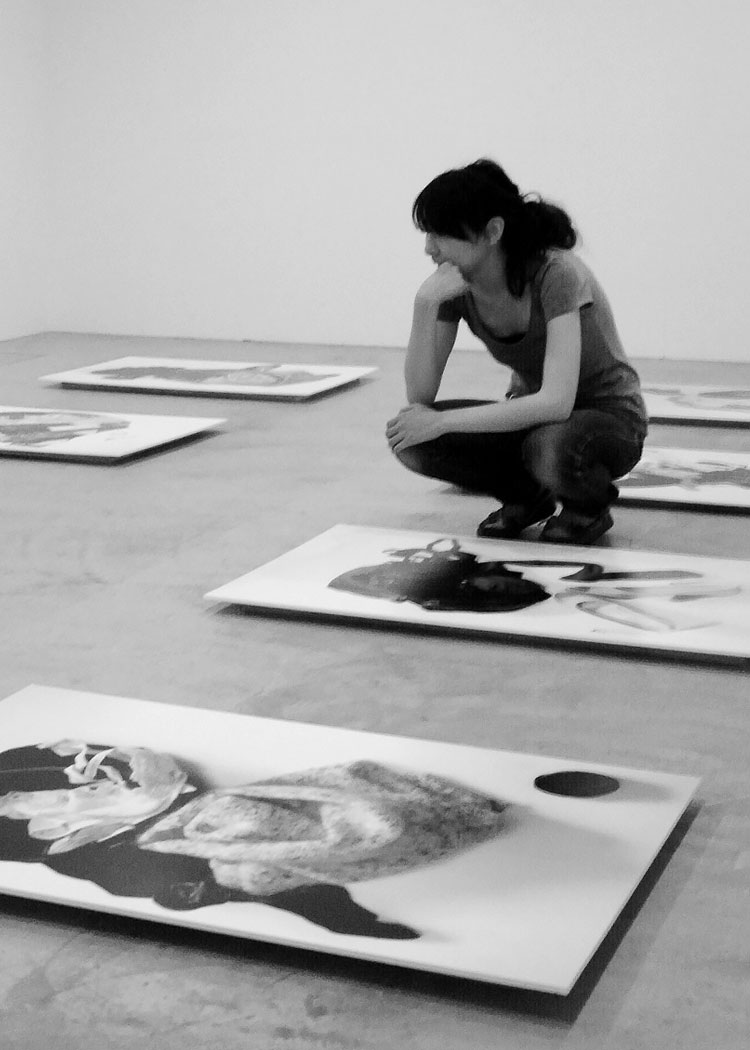 Solo Exhibition
2021

NUKEGARA#4KUNST ARZTKyoto Japan

I am IKUNST ARZTKyoto Japan
2019

pHKUNST ARZTKyoto Japan
2016

I am I -Microbes make a "macro" World- KUNST ARZTKyoto Japan
2015

in the twinking on an eyeKUNST ARZTKyoto Japan
2013

CurtainsGWASENDO 3FKyoto Japan
2010

NUKEGARA#2CUBIC gallery ITEZAKyoto Japan
2009

HADAIRO7-23galleryKyoto Japan

sofa7-23galleryKyoto Japan
2007

CRT-type Television7-23galleryKyoto Japan

the wall7-23galleryKyoto Japan
2006

NUKEGARA#17-23galleryKyoto Japan
Group Exhibition
2019

Artist-in-residence 2019Janus Kamban'HouseFaroe Islands
2018

ART RAINBOW PROJECT 2018KUNSTHALLE ROSTOCKRostock GERMANY
2015

Face ForwardKUNST ARZTKUNST ARZT
2014

The 2 TUBASA OTAKE Group ExhibitionJARFOKyoto Japan
2013

The first TUBASA OOTAKE Group Exhibition The 2 TUBASA OTAKE Group ExhibitionJARFOKyoto Japan
2011

2011 HOSOMI TO CONTEMPORARY 004-too contemporary art lobHosomi MuseumKyoto Japan

Genheyajima Contemporary Art Group ExhibitionGenheya Island Museum of Contemporary ArtKagawa Japan
2008

M1 Group exhibitiongallery fleurKyoto Japan

Changwon Asian Art FestivalKorea
Collection
2018

KUNSTHALLE ROSTOCKRostock GERMANY