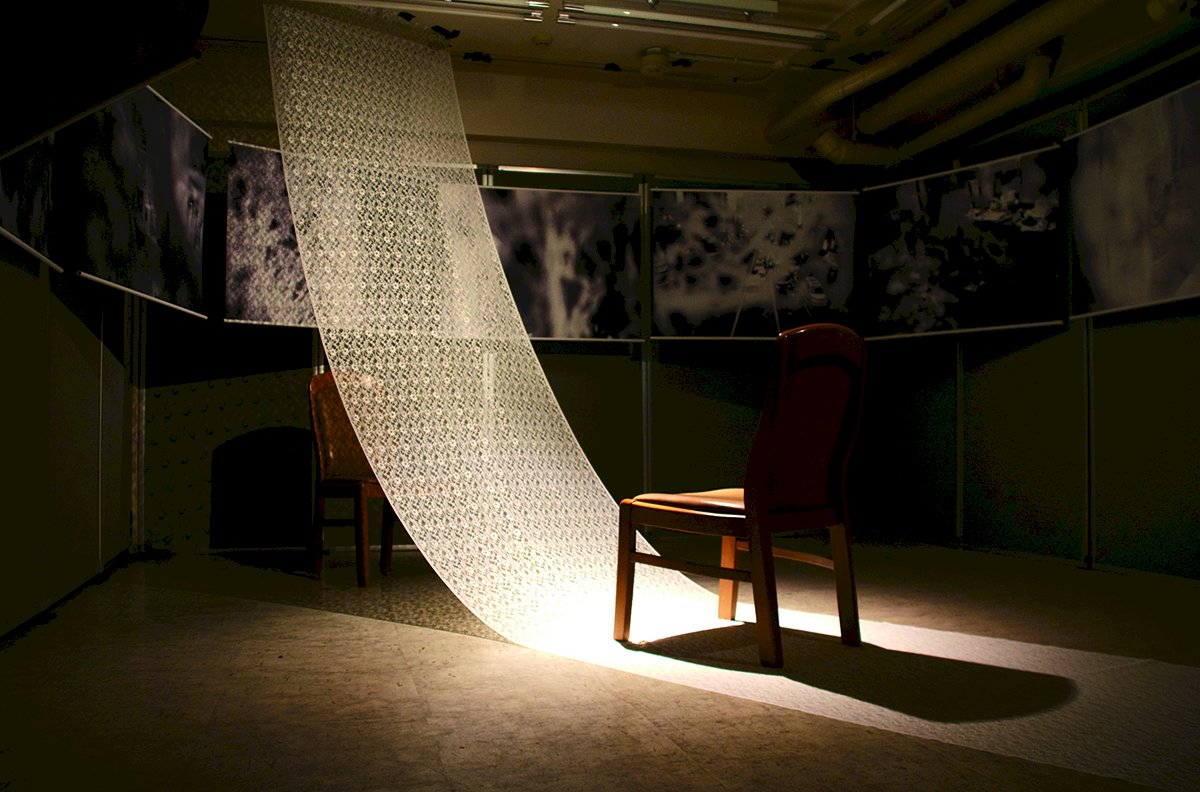 カーテンには、二つの役割があると仮定してみます。一つは、光を閉ざす事。そしてもう一つは、生活空間にしきりを設けること。
この作品では、生活にしきりを設けるというカーテンの役割に注目しています。
人にはそれぞれ、他者には見せない表情や行動を必ず持ち備えています。
この作品では、カーテン越しに人本来の心象を覗き込み、映す出すことを試みています。
映像の描写の中にワンシーンだけ、行き交う街の風景が投影されています。
それは、人としてこの世界を生きることもカーテン越しに撮影する事で、何気ない見えない仕切りが押し迫り来る心境を表しています。
For this art work, I employed lace curtains commonly used in homes.
The reason why I used lace curtains is as follows. Curtains have some functionality such as blocking light and protecting privacy. In this art work, I focused on the latter functionality because I believe that watching the world through curtains represents the nature of human life. The landscapes of the cross-processed pictures involve two components. The first one is to watch a personal life, which one does not want others to watch, through curtains.
The other is to represent the world, which is intended to show people, through curtains. Therefore, these pictures represents the two sides of the world: the world one want to show and the world one does not want to show.
I arrange cross-processed pictures circularly and place curtains to the center of the picture circle. Two chairs for audience is placed to the both sides of the curtains.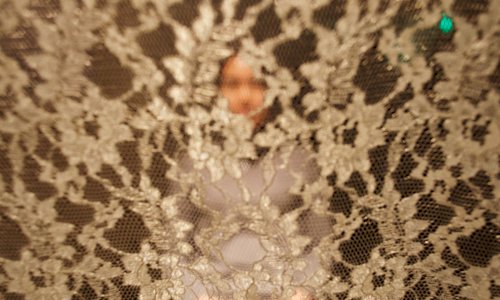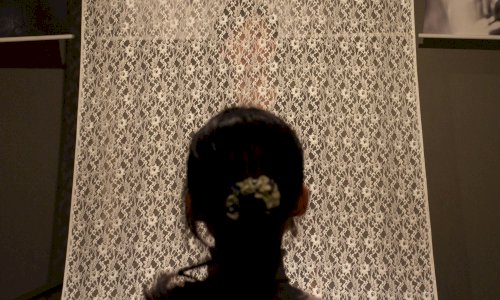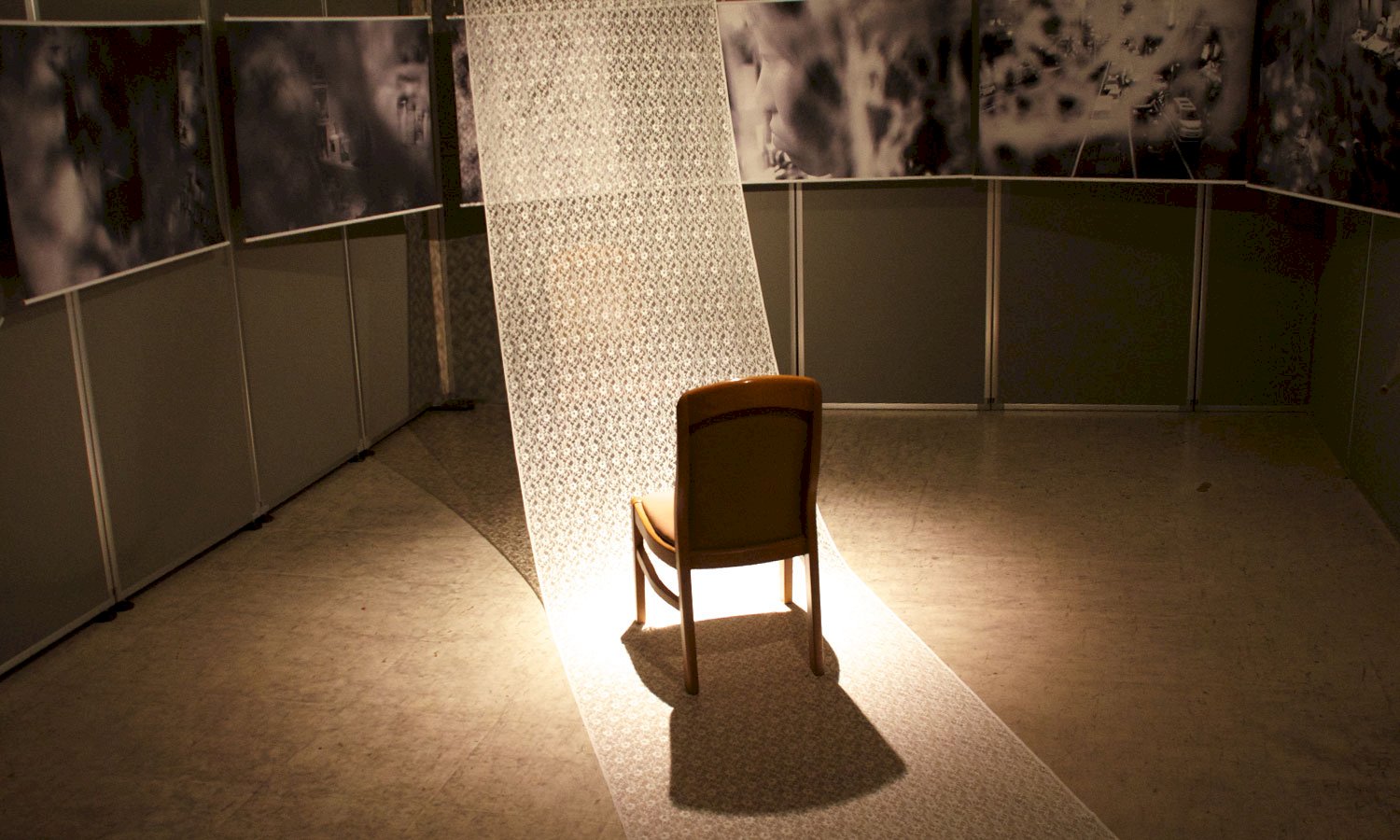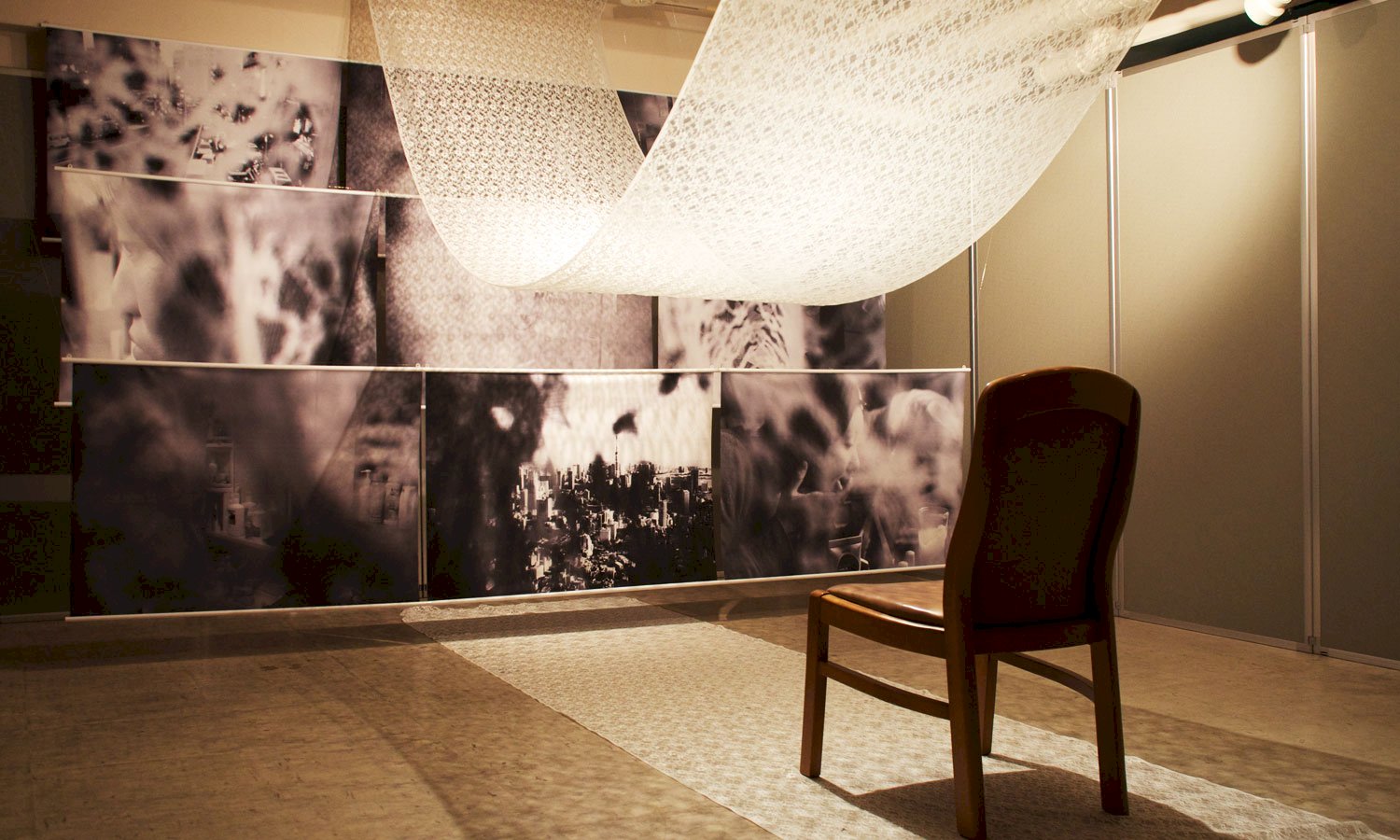 ---
画箋堂での展示のためのドローイングです。 展示では会場の壁面に展示しました。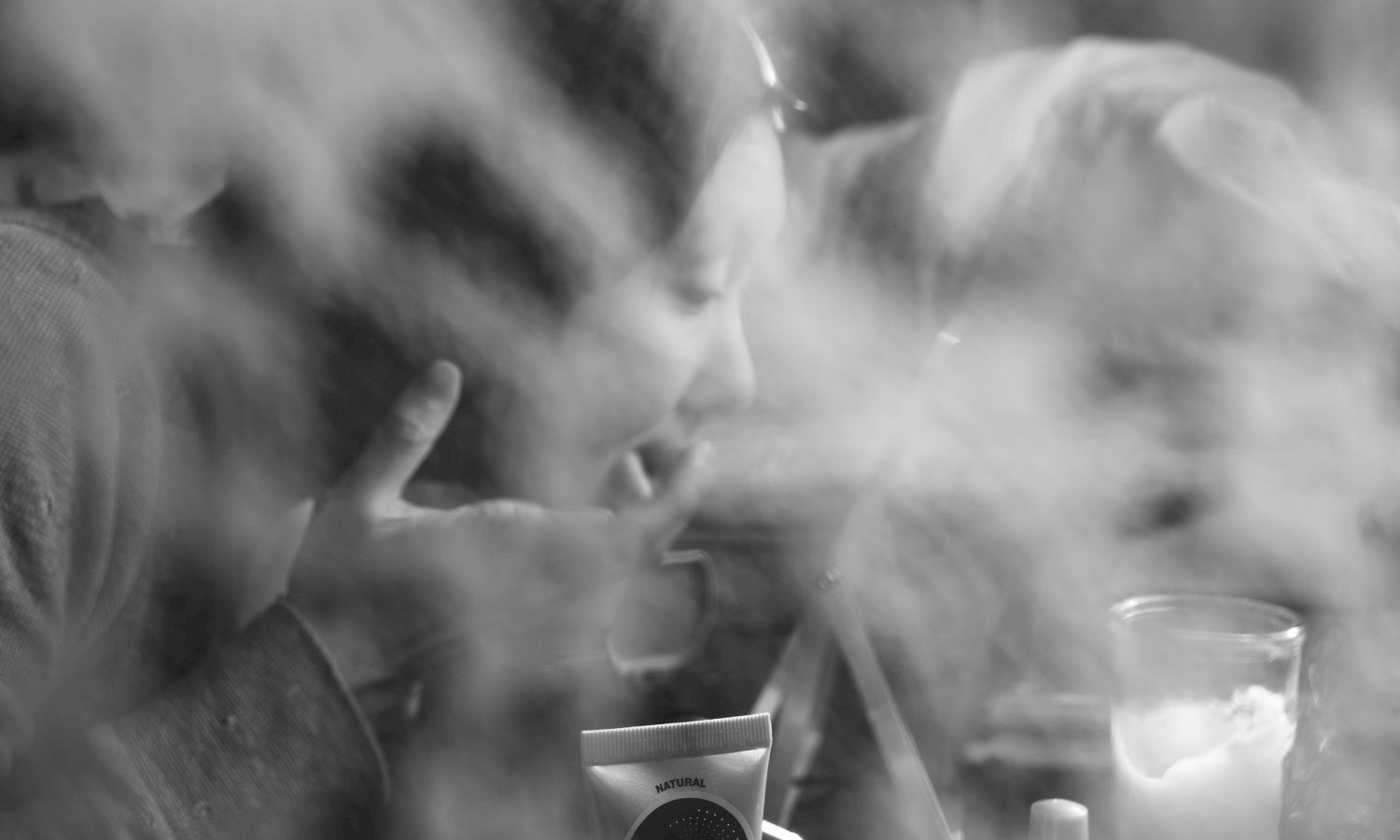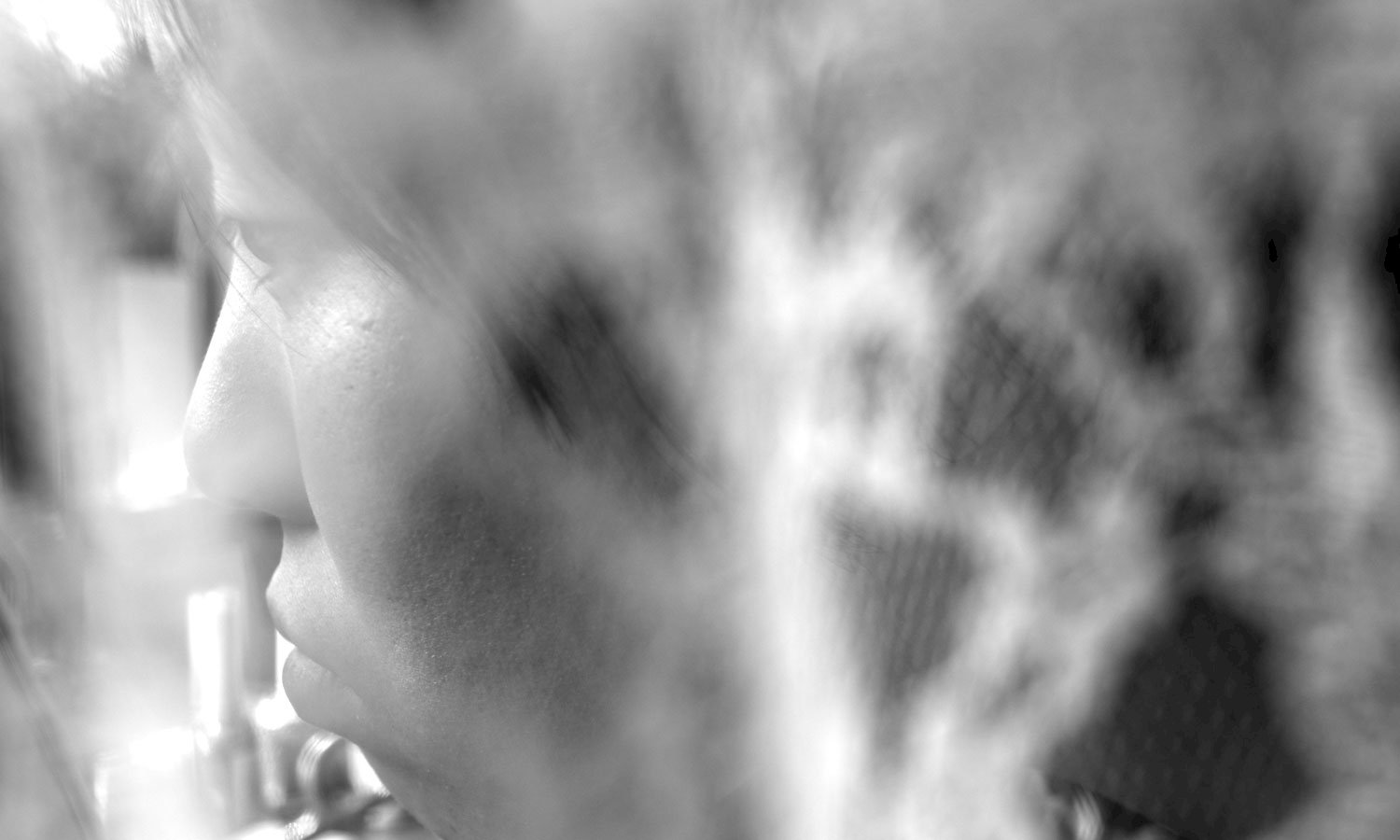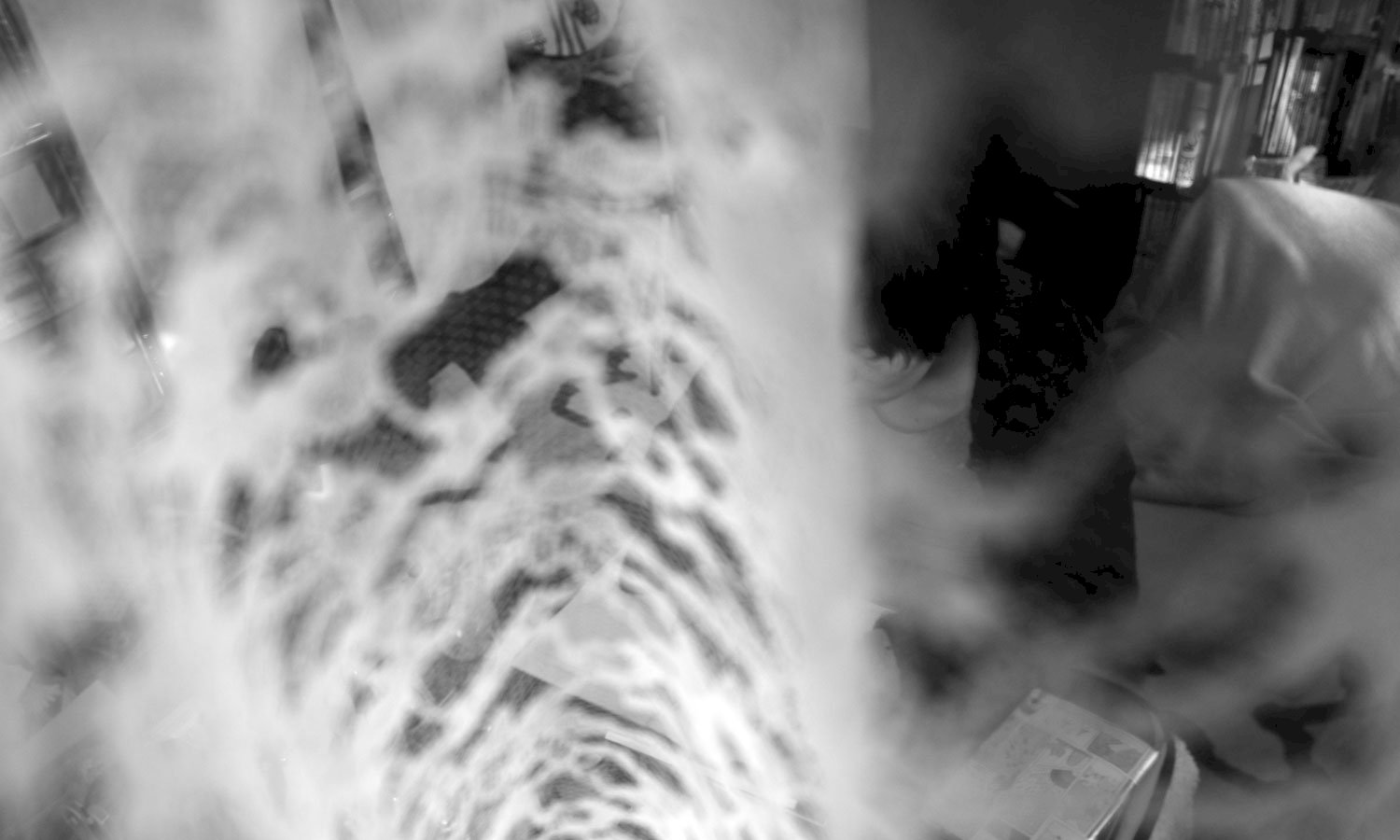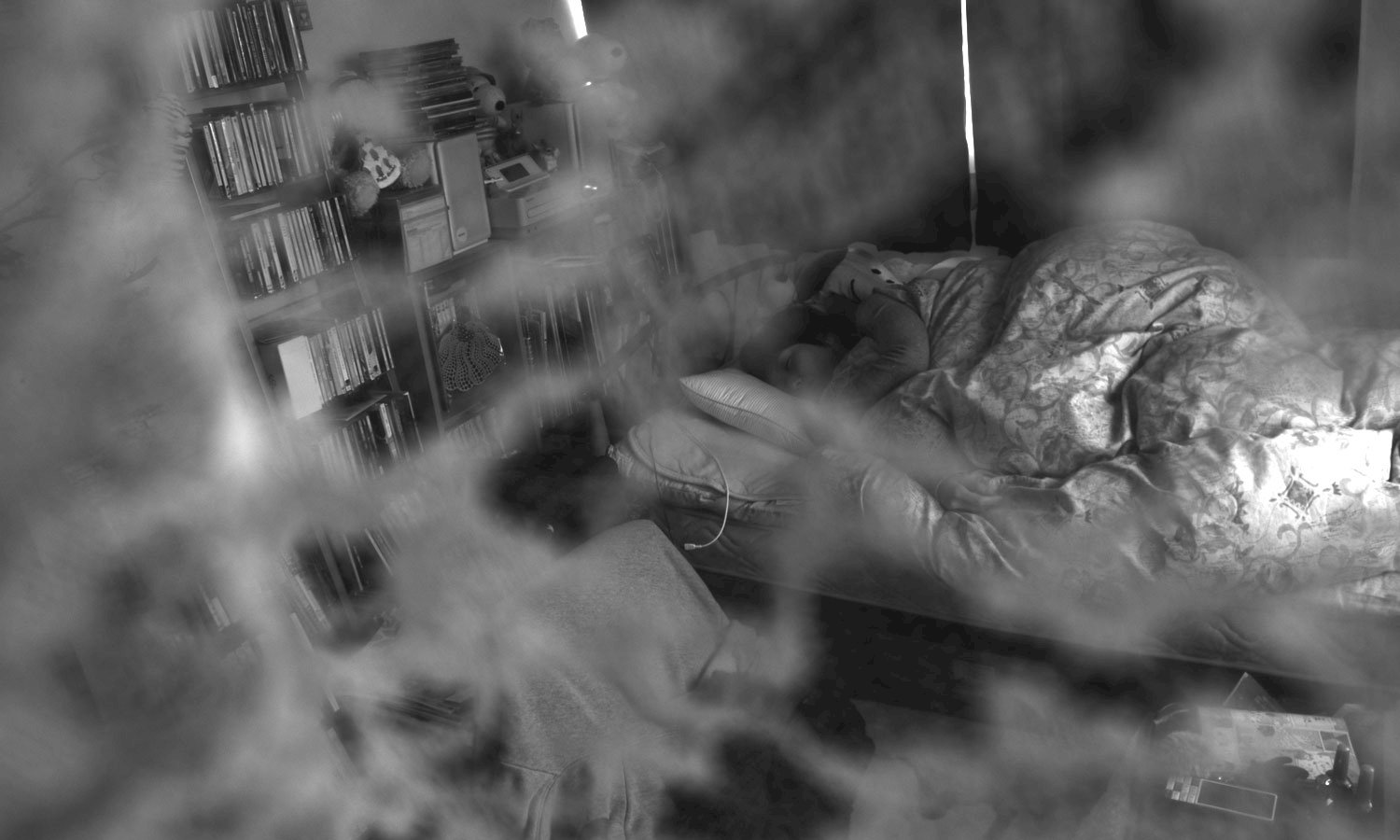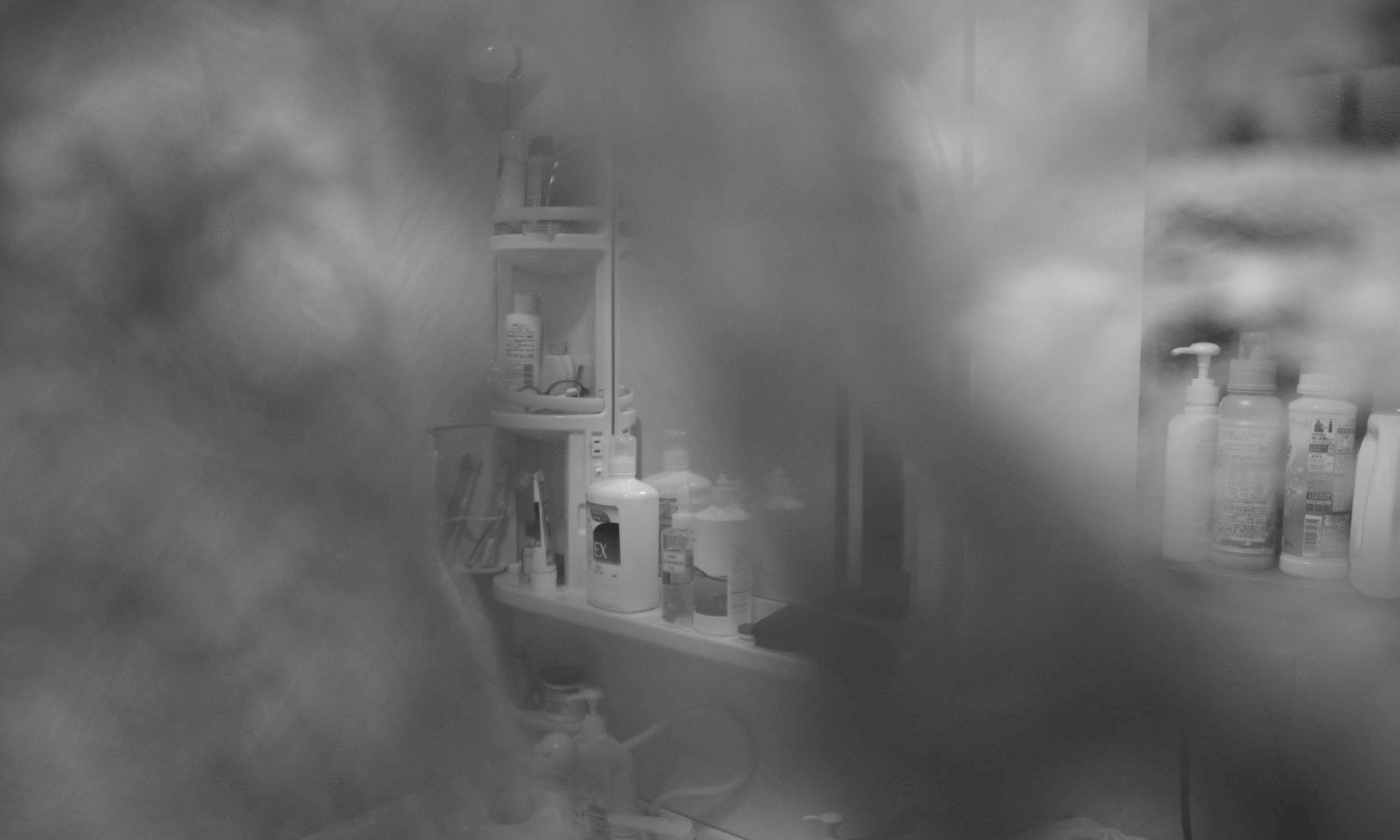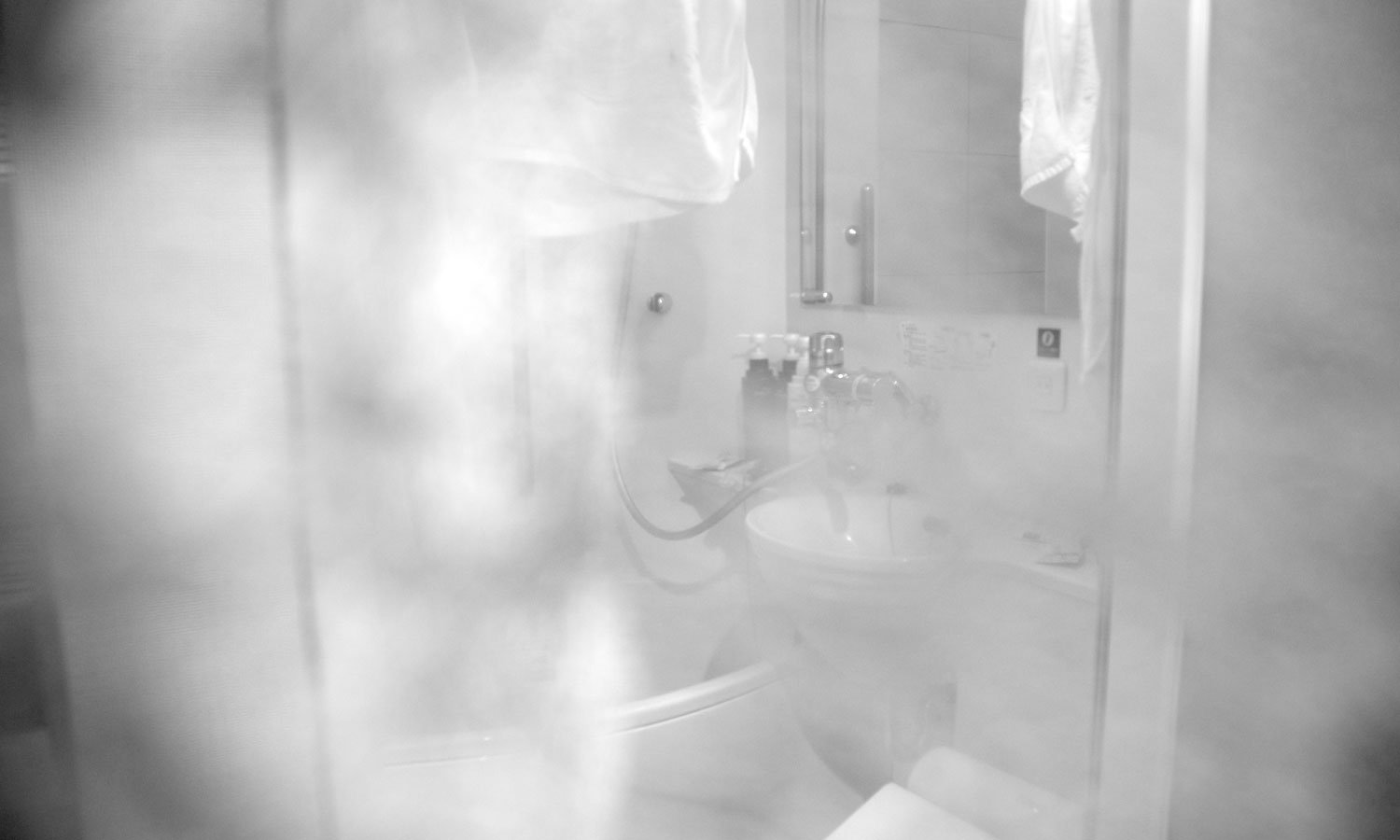 素材
ソレイユカーテンCK5388 1100×1500mm
クロス写真(モノクロ)8枚 1100×800mm
タペストリー棒 8セット
展示用 椅子 二脚
Material
Curtains 1100×1500mm
Cross pictures 1100×800mm
Tapestry stick
Chair